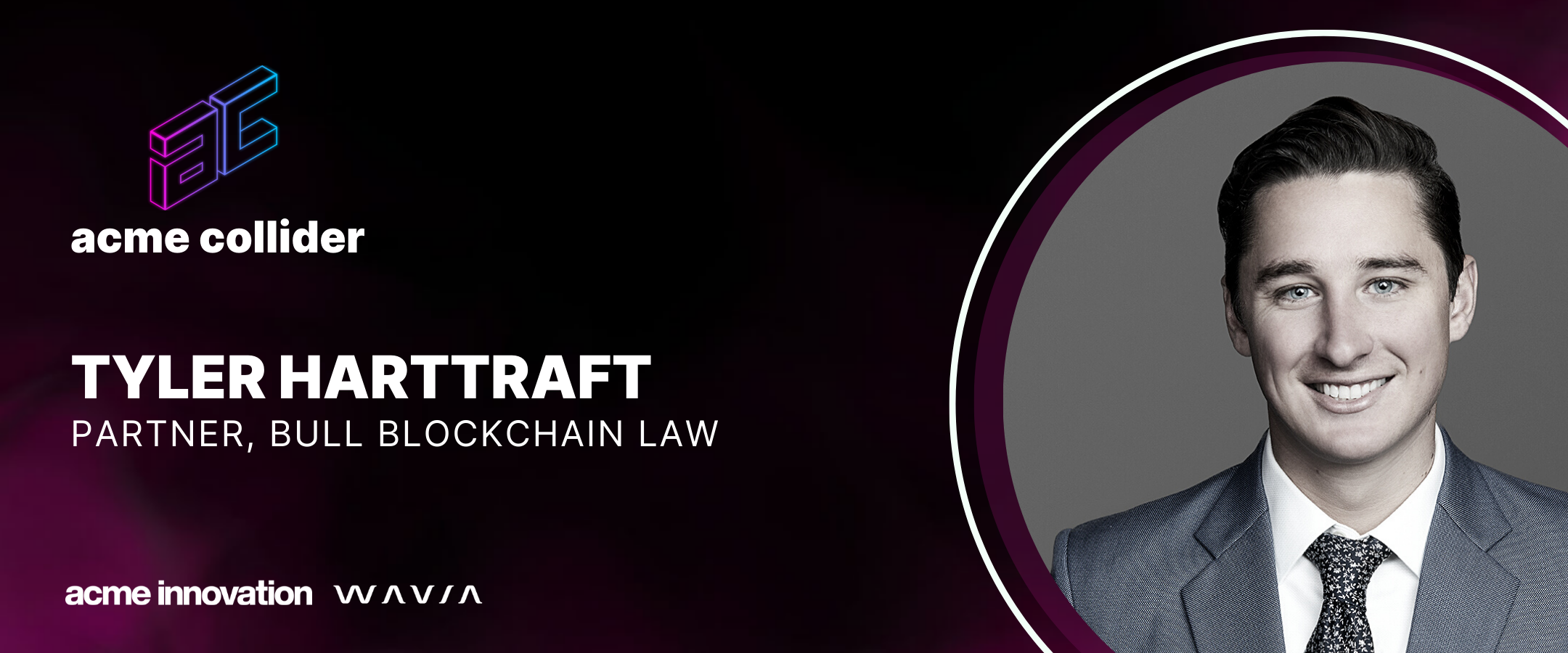 Tyler Harttraft is a Partner at Bull Blockchain Law LLP, focusing his practice on corporate law, capital markets law, and financial regulations.
Tyler provides strategic advice on the regulation of blockchain technology and digital assets. As counsel to various blockchain and cryptocurrency clients, Tyler provides critical legal advice on cryptocurrency, exchanges, non-fungible tokens (NFTs), decentralized autonomous organizations (DAOs), decentralized finance (DeFi), securities and commodities laws compliance, gaming platforms, governance token structures, and venture financing. Tyler also advises a wide range of clients interacting with or investing in blockchain technology, including start-ups and emerging companies, publicly traded companies, regulated financial services entities, fund managers, and money services businesses.
Tyler is a member of the Wall Street Blockchain Alliance, a non-profit trade association created for financial market professionals and legal practitioners dedicated to remaining on the cutting edge of developments in blockchain technology and smart contracts.